The Vint Cerf House will include these sections:
Inventing the Internet
At Google
The Internet today and tomorrow
People Centered-Economy at AIWS City and Vint Cerf in AI and Digital Age
Library
Data and documents include:
Historical photos, pictures, videos, films, objects, articles.
Vint Cerf's quotes
News stories about Vint Cerf.
Books about and by Vint Cerf
Correspondence from and to Vint Cerf
Speeches and talks of Vint Cerf
Lectures of Vint Cerf
Merits, Honors, and Awards
Family and friends
Research about Vint Cerf and about his achievements.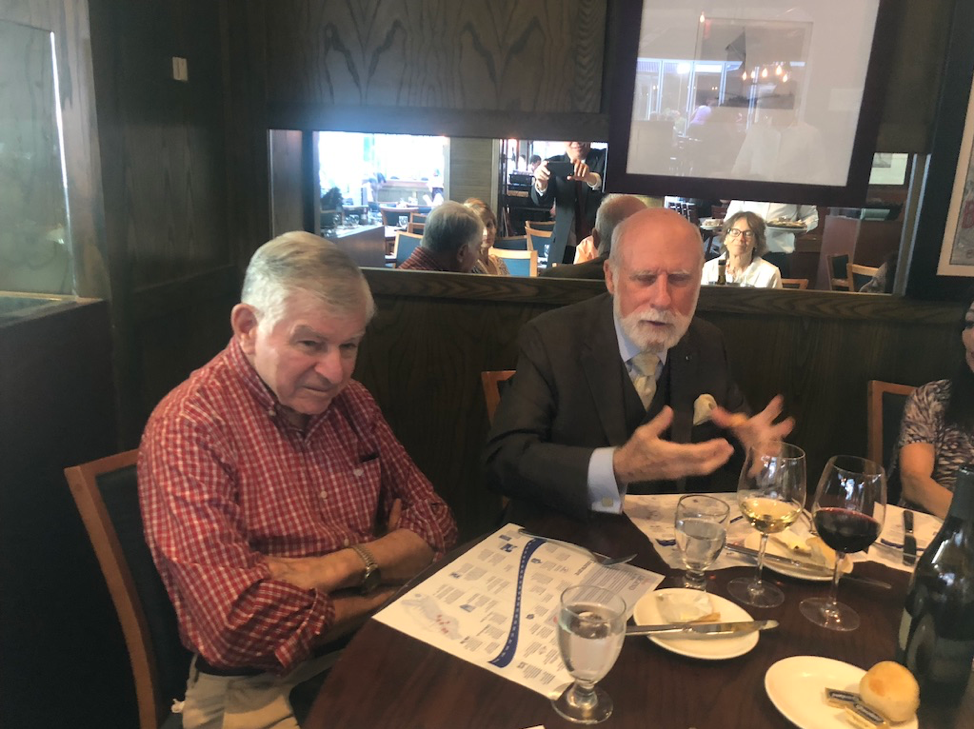 Governor Michael Dukakis and Vint Cerf in 2019